About Calver Wealth Management
Calver Wealth Management are a family run Chartered Financial Planning Practice
Welcome to Calver Wealth Management
We are a family run Financial Planning Practice, owned by Steve and Jo Calver. Having a father and daughter partnership gives us a unique perspective, allowing us to look after a wide range of clients.
Our youngest client is 3 months, and our eldest client is 101 years old! Having two generations within the business means that you can speak with an adviser who you can relate to, as well as providing continuity of advice between generations.
Calver Wealth Management have 19 years' experience working in the financial sector and our client portfolio is spread throughout the UK.
We are able to work remotely and can conduct meetings either face to face or via video call, sometimes through a combination of the two, to suit your preferences.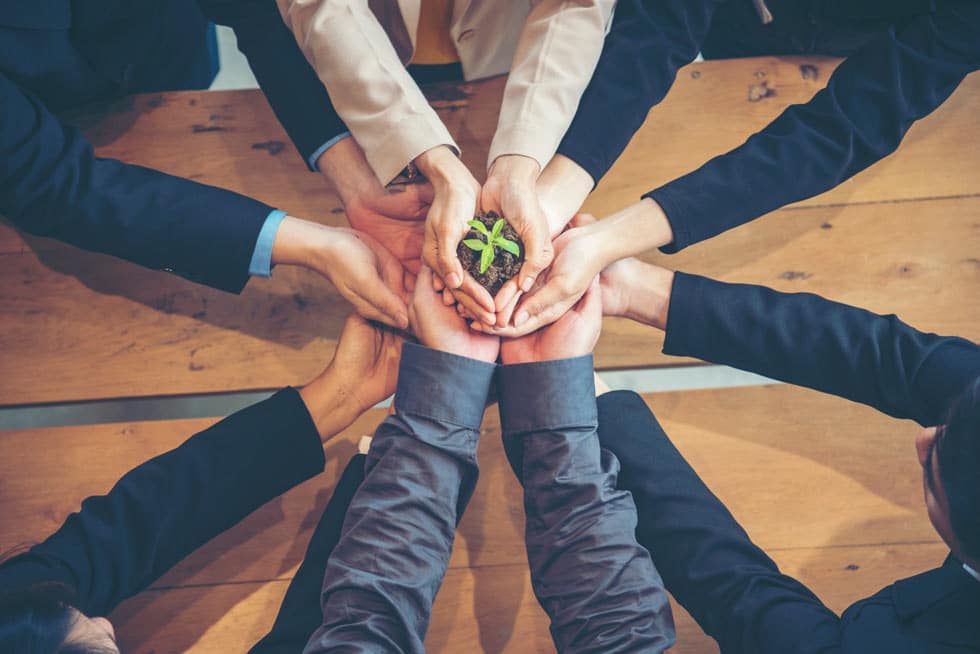 We are mindful of creating a more sustainable global economy and try to implement environmentally friendly solutions to make a positive contribution. We aim to remain paperless where we can and have invested in clean energy to help reduce our carbon footprint.
We work closely with you, whatever your needs. We specialise with private individuals and business owners, through to sports professionals. Our role is to help you design a bespoke financial plan, tailored to your unique requirements. We use our experience and expertise alongside the latest technology, to create personalised financial solutions.
I came into financial services 19 years ago and over that time I have built strong relationships with my clients.  I love getting to know my clients and supporting them to create dynamic solutions to help them achieve their dreams, goals and ambitions.
Family is very important to me and this is why I specialise in working with families to help build and protect their assets. I strongly believe that all generations should have access to financial education, and this is one of the areas within my role that I enjoy providing most.
I am an accredited member of SOLLA (Society of Later Life Adviser). This means that I have specialist knowledge, skills and expertise to provide the right advice to you and your family regarding Long Term Care needs, which is becoming more and more relevant as the nation gets older. For me, making sure that your later life is as comfortable as possible is a key value.
St. James's Place guarantees the suitability of the advice given by members of the St. James's Place Partnership when recommending any of the wealth management products and services available from companies in the Group, more details of which are set out on the Group's website at www.sjp.co.uk/products.
I am a Chartered Financial Planner and founding Partner of Calver Wealth Management since 2012. In 2019 I was awarded 'Highly Commended Financial Adviser of the year- Midlands and East Anglia' at the Women in Financial Advice Awards.
A 'Chartered Financial Planner' is widely recognised as the 'Gold Standard' qualification for financial advisers. Working with a Chartered Financial Planner means that you can be confident you will receive advice meeting the highest ethical standards, as well as providing quality service and support on an ongoing basis.
I specialise in working with Professionals, Business Owners and Sports Professionals, and utilise the latest technology alongside my knowledge and expertise, to design bespoke financial solutions. I chose to specialise in these areas, as sport and business are two passions of mine, allowing me to connect with these clients on a deeper level. I also help families and Private Individuals providing advice in Pension Planning, Investment Planning, Specialist Insurance Planning and Inheritance Tax Planning.
In my spare time I enjoy Golf and walking holidays with my family and fox-red Labrador.
Administrator and Client Support Specialist
Julie joined Calver Wealth Management in 2013. Prior to this, Julie worked at HSBC and has over 10 years of financial services experience behind her.
What we love about Julie is that she is very patient, a great communicator and has excellent client rapport.
In her current role she provides PA support to Steve. Julie's role involves client servicing and administration within the Practice.
Administrator and Client Support Specialist
Jenny joined Calver Wealth Management in 2018, coming from an experienced administrative role within the public services sector.
What we love about Jenny is that she has an eye for detail and a passion for excellent client service.
In her current role she provides PA support to Jo, to assist with client servicing and administration within the Practice.
"I have known Steve Calver as a financial adviser for 10 years and during that period his advice to me has been brilliant. As well as sorting all my financial affairs, he has also helped with my mothers financial affairs. Steve has been a godsend to me and I would recommend him to anyone."
"Jo has now advised my husband and I on everything. Not only has she provided an excellent and discrete service in the comfort of our own home, but she has also saved us money and significantly improved our pension investments. Going forward, there is no one else I would trust with our affairs, and I would highly recommend the service provided by Jo."
"Steve Calver has always given me thoughtful, clear and well-prepared advice backed by exceptional service, so I am very happy to unequivocally recommend him to you."
Mr B, Chartered Surveyor, Lincolnshire
"We approached St. James's Place on relocation to the UK after many years as expatriates. They assisted with advice on restructuring our income and investments; and now, after several years with them, the result is a most satisfactory and tax-effective solution. Further advice on preparing for the future in many different ways has been invaluable. We are kept in the picture regularly and always look forward to our annual review visit from our St. James's Place Partner. The result of linking up with St. James's Place has been peace of mind and confidence to face the future."
"Jo Calver has been hugely knowledgeable and supportive to providing me with financial planning advice and selected brilliant opportunities to invest in. I would not wish to deal with anyone other than Jo for the ease, discretion and flexibility she provides."
"Steve has been a tremendous support to me, explaining simply, complex financial issues. I now feel my financial affairs are well organised and managed. He has dealt with Inheritance Tax, which I would have found impossible without his input. He is honest, reliable and trustworthy. We have had a mutually beneficial working relationship for 10 years and I am very pleased to recommend him as a competent financial adviser."
"In 2009 I was lucky enough to meet Steve Calver who helped to extricate me from a previous ill-advised bank portfolios. His knowledge and skill in recovering those losses and rebuilding my assets in a difficult financial climate was quite outstanding. Since then his perceptive and good-humoured advice, combined with his lively interest in my retirement activities ie; photographing equestrian sports, make his regular visits a pleasure. A good man to have on your side!"
"Steve is always prompt, very thorough and always professional. He advises on all angles and is willing to help when ever asked. I would not hesitate to recommend him."
Mr D, Accountant, Lincolnshire
Get in touch today to discuss your pension planning