Jo Calver has a 5* rating on Vouchedfor and is an award-winning Chartered Financial Planner working with private individuals, business owners and sports professionals.
Financial Advice for Women
Jo Calver is our female financial advisor who specialises in helping women with their financial planning. Jo is a Chartered Financial Planner which is considered the Gold Standard qualification within the financial advice sector. Jo was voted 'Highly Commended Financial Adviser of the Year – Midlands and East Anglia at the Women in Finance Awards 2019.
Jo helps many successful women with their financial planning. She understands that running a successful career requires hard work, determination and often long hours. She also appreciates that these pressures can leave women with little time to sort out their own finances. The last thing you want to do on a Friday night after a long week at work is to start a detailed review on your pension or investment portfolio.
When choosing a financial adviser, feeling comfortable with the person you are entrusting your most personal and confidential information with is imperative. The Financial services world is generally male-dominated and it can sometimes feel daunting to take the first steps and reach out for professional advice. Jo has the experience and empathy to put you at ease and remove technical jargon so that you fully understand and feel in control of your own finances.
Jo Calver provides Financial Advice on the following areas:

Investment Planning
We provide advice on a range of investments, including Equity ISA's, Unit Trust's, Investment Bonds and offer access to Discretionary Fund Management.
Retirement Planning
We provide advice on 'Pre-retirement planning' to help set up and review existing pensions, as well as 'At retirement planning' to provide advice on your range of retirement options including Annuities and Flexible Access Drawdown.
Inheritance Tax Planning
We can help protect your wealth and assets to pass on tax efficiently to your loved ones.
Protection Planning
Insurance Planning is a key aspect of any financial plan to ensure you always have a back-up plan by protecting your income and debts against death, long term illness and injury.
The value of an investment with St. James's Place will be directly linked to the performance of the funds you select and the value can therefore go down as well as up. You may get back less than you invested.
The levels and bases of taxation, and reliefs from taxation, can change at any time and are generally dependent on individual circumstances.
Financial Advice for Female Founders and Business Owners
As a Founder and Business Owner, financial planning becomes even more complex with the responsibility of looking after your own personal financial affairs, as well as the businesses. Both of these types of planning can become interchangeable, with your personal savings being invested into the business to get it up and running, leading to your business becoming part of your retirement plans for the future.
As times change and women continue to fight for equality and opportunity, the UK is starting to see more Female Founders and Business Owners, as well as Chief Executive Officers and Chief Financial Officers of FTSE 100 companies. Being a Partner Practice of St. James's Place Wealth Management – a FTSE 100 company, and running her own business – Calver Wealth Management, Jo understands the challenges these women face and ensures an efficient, flexible and discrete service to suit these needs.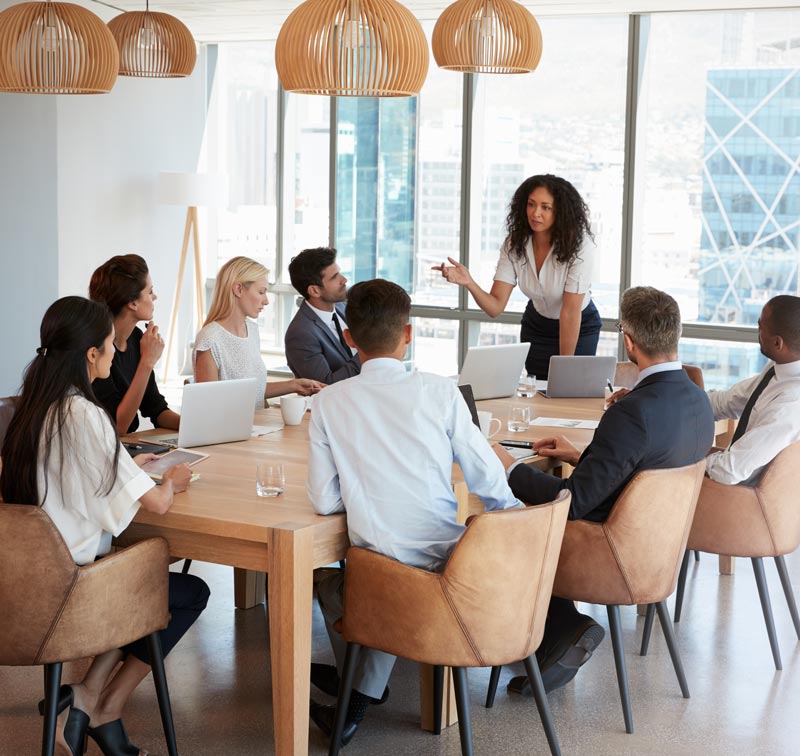 Financial Advice for Women going through Divorce
Jo has many years of experience in helping women going through divorce to structure a financial plan aiming to create growth and stability for the future. In what is often an emotional and stressful time in any women's life, sorting out your finances can add to this pressure.
Jo is able to help with pension sharing orders and pension earmarking orders, as well as putting in place suitable investment planning and insurances. By utilising modern cashflow forecasting technology Jo can help you to plot out your financial and lifestyle objectives putting you on track to achieve these goals.
Financial Advice for Female Trustees
The role of a trustee comes with a lot of responsibility. A trustee must at all times act in the best interests of the trust and beneficiaries and be actively involved in making decisions. With more women within the UK taking trustee roles, it can be valuable to take financial advice from a trusted professional who can advise on the assets within the trust and help you manage your obligations in the best way possible.
We offer many investment solutions for Trusts, including access to Onshore Investment Bonds, Offshore International Investment Bonds and Discretionary Fund Management. We help both private trusts, family trusts and charitable trusts to manage their funds and long-term objectives.
As we move towards a more sustainable future, many Trusts and Charities are looking to align their internal values with their investment objectives. It is now possible to invest in funds and companies which have a positive impact on both society and the environment, whilst achieving capital growth or income. St. James's Place offer a range of Sustainable and Responsible funds to help achieve these objectives.
The value of an investment with St. James's Place will be directly linked to the performance of the funds you select and the value can therefore go down as well as up. You may get back less than you invested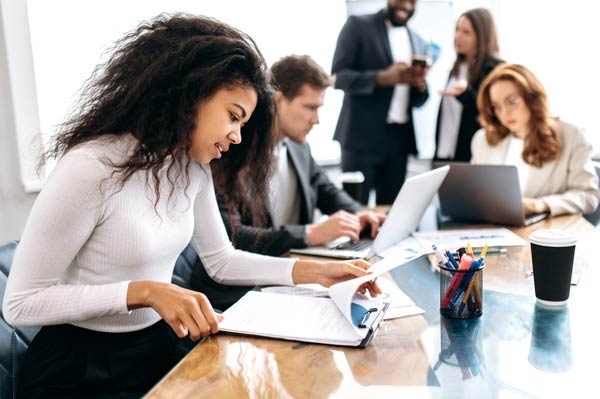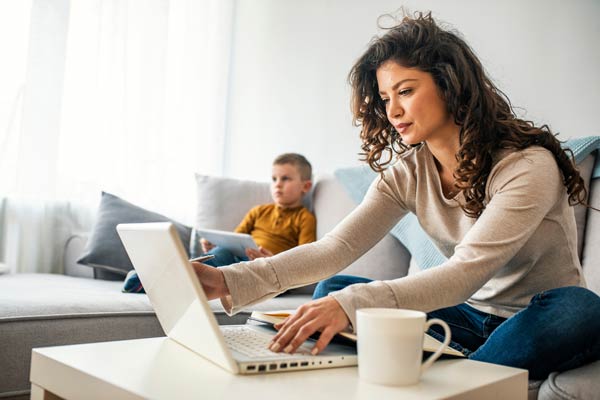 Financial Advice for School fees
If you are planning on sending your children to private school, then early tax efficient investment planning can be hugely beneficial when it comes to paying the fees.
Jo has worked with many families to help create a tax efficient plan for those with children at fee paying schools. There are many important factors to take into consideration when creating a bespoke financial plan to help achieve these objectives.
What is involved in the process of speaking to a financial advisor?
The first step is to have an initial call with Jo to help us understand your current situation and priorities. We will then book in a second meeting, if we feel we can help, to gather more detailed information on areas such as income, expenditure, savings, investments and pensions. This initial 'fact finding' meeting is with no obligation.
After this 'fact finding' meeting we will have gathered information on your current situation of where you are right now. We will then discuss your financial objectives to help us understand where you want to get to in the future. At this point we can provide financial advice and create a tailored financial plan to help achieve your goals, dreams and ambitions.
It is important to remember that a financial plan needs to be flexible and adaptable. We provide ongoing advice and support to all of our clients to ensure improvements and adjustments are made to cater for life's ever-changing landscape.
Kate Richardson-Walsh OBE and Helen Richardson-Walsh MBE
"On retiring from International hockey after winning Olympic Gold in 2016, Helen and I were keen to get our financial situation organised. We had no pension and no financial plans in place and didn't know who to turn to.
A chance meeting through a work engagement led us to meet Jo Calver and we have not looked back since. We really appreciate Jo's honesty, empathy and professionalism. She has taken a lot of time really getting to know us and our financial situation.
We now have a pension plan in place and all of our finances organised. We have regular contact with Jo with thorough overviews of our progress.
We wouldn't hesitate to recommend Calver Wealth Management to any female athletes who want to plan for their future and improve their now."
Jennifer Gunn MBE, England Cricket
"Having retired from a 15-year International Cricket career during a pandemic, without the financial help of Calver Wealth Management I feel I would have been in a tight corner.
With their help, I have seen my investments grow and I am thankful for their advice, all put into simple terms that I can understand. I have peace of mind that I can access my money at any time, always have some to talk to, and all with a smile."
Past performance is not indicative of future performance
Crista Cullen MBE
"Professional sports performers are always so focused on the initial aim of sporting success, that they neglect the need to financially plan. We plan meticulously it is innate for us, yet we don't always ensure that we plan for life after sport, yet those days do come. I thought that I was doing it right, following my nose and being someone who has business acumen I assumed (wrongly) I was sorted.
On meeting Jo Calver at Calver Wealth Management, I soon learnt while I had the provisions in place, it lacked the structure and focus that I needed to make the most of what I had. I now know that I can capitalise a lot more and focus my efforts in other areas.
I would highly recommend people engaging with Jo, and looking to capitalise off some of the provisions that she supports you with, so that for later on in life things can be in far better order."
Natalie Sciver and Katherine Brunt
"We were made aware of Calver wealth management through another member of the cricket team and we jumped at the opportunity to figure out how best to invest our money for the future! Cricket being a short career we felt it was very important to invest money now while we can! Especially into a separate pension!
Jo Calver has been exceptional and patient in making time and explaining the ins and outs of finance to us. If you're thinking about investing money don't wait until tomorrow. Do it now!"
Have a chat with a female financial advisor
We pride ourselves on building long-term relationships with our clients and make sure that we understand your goals, aspirations and financial needs. These are paramount to the advice we provide.
Our business has been built solely on personal introductions and recommendations. We feel that the growth in our business over the years reflect the quality of the services we provide.
Let's chat
Have any questions? Just ask!
We're happy to answer any questions or queries with a no obligation email or phone call. Just let us know in the form below if you would like to receive more information and we would be happy to help!
"*" indicates required fields
Find Out More
Get in touch
Calver Wealth Management, 15 Kempton Drive, Barleythorpe, Oakham, LE15 7QL